Eat and drink in the finest pubs in Scotland
Whether you're looking for a new local or travelling further afield, pop into your nearest Belhaven and find out what makes us different. Discover a huge selection of pubs in Scotland from charming country taverns in the spectacular countryside to lively family-friendly pubs in Glasgow, Aberdeen and Edinburgh, serving delicious homecooked food and a diverse collection of beers, wines and spirits.
If you're looking for live entertainment, you've come to the right place. From venues with packed music schedules to pubs showing live sport, there's always something going on at your local Belhaven pub.
Find your local Belhaven pub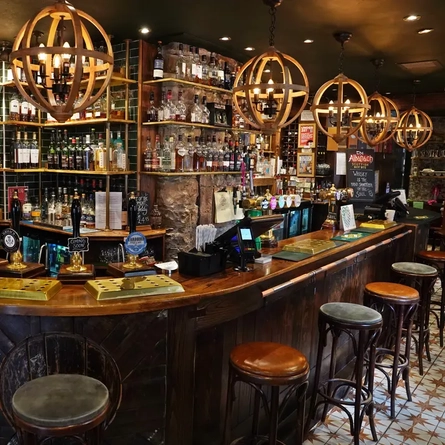 Discover the history of Belhaven pubs
Proudly serving Belhaven beer from Scotland's oldest brewery, Belhaven pubs are steeped in rich history and heritage, bringing together centuries of brewing know-how and a passion for customer service. Find out how Belhaven has grown from strength to strength into the much-loved pubs we know today.
Find your nearest Belhaven pub
From Aberdeenshire to Perth and Kinross, Stirling to Dumfries and Galloway, there's never a Belhaven pub too far away. Enter your town or postcode into our pub finder to search for Belhaven pubs in Scotland near you.
Frequently asked questions about Belhaven