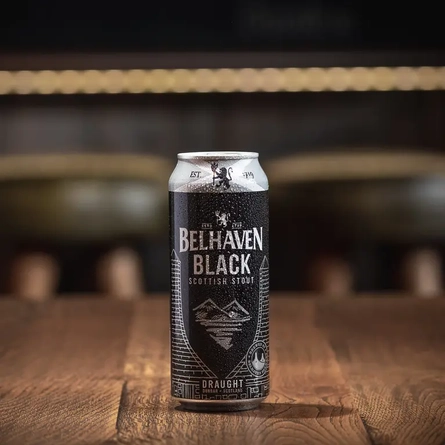 Belhaven Black
Belhaven Black is bursting with roast coffee and chocolate flavours - a truly genuine and premium pint.
Belhaven Black is a rich and welcoming 4.2% abv stout, brewed from 100% Scottish grown barley, fresh local water and our unique Belhaven yeast.
In fact, we use a blend of roast barley, roasted black malt and a light roasted chocolate malt. This creates a deliciously deep, smooth, full-bodied stout with a hint of sweet chocolate and a rich dark finish - without the bitterness of other stouts.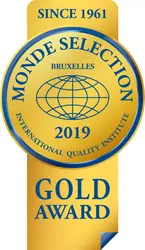 Winner of the Monde Selection 2019 Gold Award and awarded Bronze (Stout/Porters) by the judging panel at the International Beer Challenge 2020.
Available in UK and export.
Allergen information: contains malted barley
Tasting Notes
Fresh roasted aroma and taste with a hint of coffee from the roasted barley. The addition of chocolate malt adds a dark chocolate complexity. Simply hopped with Challenger to provide a clean low level bitterness. The dry hop character from challenger is kept to a minimum allowing the key roasted and chocolate flavours to come to the fore.
Malt
Pale, Crystal, Chocolate and Roasted Barley
Food Pairing
Rich beef or game stews, steak pies or casseroles; a revelation with dark chocolate torte.
Bitterness
Sweetness