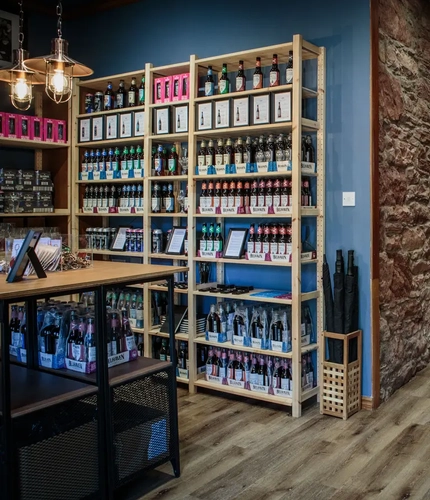 Header
Safety Information
We are understandably proud that our historic brewery is still a busy, operational environment and we think that makes it all the more interesting for you to have a closer look at. As our guests we want you to be able to see us in action but that does mean there are a few instructions that, for your own safety, must be adhered to. Please read on and, if you are unsure of any of the conditions below, do not hesitate to ask for clarification.
Whilst we want you to get close to the action we must insist that you do not touch, interfere or remove anything unless you have been given express permission to do so by your guide. This is because some pieces of machinery may move unexpectedly, some surfaces may be hot or you might inadvertently interfere with the brewing process itself and damage a precious batch of our lovely beer (and nobody wants that to happen!).
It is very important that the tour group remain together with the guide at all times. It is easy to get lost on our site and some areas are particularly hazardous that do not form part of the tour. If you feel unwell or that you are unable to complete the tour just tell the guide immediately and they will arrange for your safe return to reception.
The brewery is classed as a food production environment and in accordance with the law ours is a non smoking site. Additionally, for obvious reasons, we cannot allow people to participate on the tour if they are drunk.
Unfortunately we are unable to accommodate people with certain disabilities on our tours as our historic Brewhouse has a lot of steps. If you are unsure please discuss this with your guide in advance and they will be more than happy to advise you.
It is also not a safe environment for children under 16. Young adults between 16-17 years are permitted but they must be accompanied by an adult (18 years+) and we cannot allow them to taste the beer, soft drinks are available.
The tour will keep you on your feet for at least an hour and there will be some walking between points of interest so we insist that our guests wear appropriate footwear. Flat, sensible enclosed shoes must be worn (no open toes or sandals) and we may not allow you to go on certain parts of the tour if your footwear is not suitable.
We reserve the right to refuse admittance or curtail tours in the interest of your safety, the safety our own employees or the integrity of our product.
We do hope that you enjoy your time with us…If you have any questions, please don't hesitate to ask.