Black Friday at The Corn Exchange
Thanks for joining us for Black Friday! Join our Email Club to be the first to hear about our deals and offers.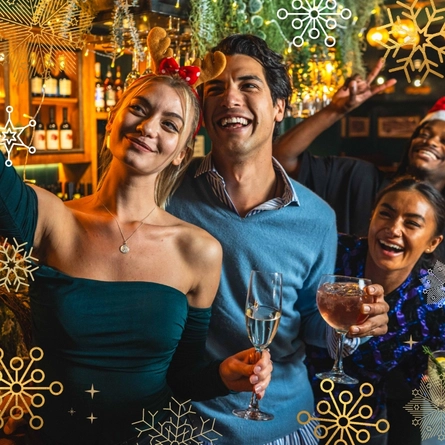 The Perfect Gift, On Tap
Give the gift of a family catch up, the perfect place to watch the winning goal, and even more - with the Belhaven gift card.
How could you spend your gift card?
Terms & Conditions
Purchase an e-voucher Gift Card and for every £40 spent you will receive a £10 bonus for free e.g. Spend £80 and get £20 for free.
Only applies to a maximum purchase spend of up to £240. Purchasing a gift card of £240 you will receive £60 free, equating to a total gift card amount of £300.
Offer available from 00:00 on Monday 20 November 2023 to 23:59 on Monday 27 November 2023.
The terms and conditions governing the use of Gift Cards apply to this offer. Please see https://greatbritishpubcard.co.uk/Gift-Card-Terms-and-Conditions
To find your nearest pub to redeem the offer, visit: https://www.greeneking.co.uk/black-friday/
E-voucher gift cards will be sent as an e-voucher to your email address or via SMS code only.

Gift Card Images used are for promotional purposes only and may not reflect what is received as part of the promotion

Offer open to UK residents, aged 18+ only, excluding employees of Greene King, their families, agencies or anyone else professionally connected with this promotion.
Greene King reserves the right to withdraw or amend the offer at any time.
Subject to English law and the exclusive jurisdiction of the English courts.
Promoter: Greene King Brewing & Retailing Limited, Westgate Brewery, Bury St. Edmunds, Suffolk IP33 1QT.

These terms and conditions (the "Terms") govern your use of your Gift Card. Please take the time to read and understand these Terms before using your Gift Card. We also recommend keeping a copy of the Terms for future reference. If you do not agree to these Terms, please do not use the Gift Card.

1. The Gift Card is issued and operated by The Great British Pub Card, Action Court, Coleman Street, Parkgate, Rotherham, South Yorkshire, S626EL

2. The Gift Card allows you to upload a cash value onto your Gift Card which can be used to pay for Greene King products and services. The money loaded onto your Gift Card is only a pre-payment system for the goods and services of participating Greene King pubs, restaurants and hotels; it is not a credit card, credit line or deposit account. No interest, dividends or any other earnings will accrue on the money loaded onto your Gift Card. Greene King will provide a physical gift card or e-gift card to the value of money uploaded.

3. To activate and upload money onto your Gift Card, you must be aged 18 or over and a resident in the UK. The Gift Card can be used by UK residents aged 14 or over, but the purchase of certain products and services are subject to age requirements specified by law.

4. The card can be loaded with any value between £5 and £250. The maximum value which may be stored on a Gift Card purchased by you is £250. Gift Cards can only be topped-up at a Greene King site.

5. Gift Cards purchased online will be sent to the delivery address stated on each individual order and will be dispatched on receipt of cleared funds. If payment is not received your order will be cancelled.

6. If you have purchased the Gift Card through a third party, additional terms and conditions may apply and you should refer directly to that third party for further information.

7. The monetary value on your Gift Card can be used as full or part payment for Greene King products and services at any participating Greene King site in England, Scotland and Wales. When you use your Gift Card, the cash balance on your Gift Card will be reduced by the full cash value of your Greene King purchase. You can check your account balance online here. We reserve the right to correct or amend the remaining balance in your account if we believe that an invoicing or accounting error has occurred. If you wish to contest such a correction or amendment to your account balance, please call 01709 242099.

8. You must be present with your Gift Card when you make purchases at a Greene King site.

9. The money uploaded to your Gift Card cannot be exchanged for cash or refunded to your credit card or debit card. Any remaining balance will be stored on the Gift Card and may be used to pay, in whole or in part, for future purchases at Greene King sites.

10. All money uploaded on your Gift Card will expire 12 months from activation. Any balance left on the Gift Card after this date will be forfeited and cannot be refunded.

11. You should treat your Gift Card as cash for any purchases at participating Greene King sites. You are responsible for any unauthorised payments using your Gift Card. Therefore please do not allow others to use your Gift Card. Greene King is not liable for lost, stolen or damaged Gift Cards.

12. Gift Cards may not be sold, exchanged or used for any other purpose, except as specified in these Terms, without Greene King's prior written permission.

13. Greene King does not warrant or represent that your Gift Card will always be accepted at participating Greene King sites. For example, in the unlikely event of a failure of Greene King IT and communications systems, Greene King may not be able to accept Gift Cards as payment during such a system failure.

14. Greene King reserves the right to refuse to accept a Gift Card or to limit the use of a Gift Card which it deems to have been tampered with, duplicated, damaged or which otherwise is suspected to be affected by fraud, misconduct or unauthorised use. Greene King may withdraw or cancel your Gift Card or take any other action it may deem appropriate if it suspects fraud, misconduct or unauthorised use of your Gift Card. The Gift Card shall become invalid once cancelled and you will not be able to redeem the balance on your Gift Card.

15. Greene King's liability to you in relation to these Terms shall under no circumstances exceed the final balance held on your Gift Card. These Terms set out Greene King's entire liability to remedy any defect or default in the Gift Card. Save as is provided in these Terms, all warranties, representations, conditions and terms, whether express or implied, written or oral, as to the quality, condition or otherwise (including without limitation its merchantability and fitness for purpose) are hereby expressly excluded to the fullest extent permitted by law. Notwithstanding the above, nothing in these Terms shall affect your statutory rights.

16. Greene King shall not be liable to any person for any claim, whether arising in contract, tort (including negligence) or otherwise, for consequential, economic, special or other indirect loss including (without limitation) losses calculated by reference to profits, business, cost of replacement goods, goodwill or income.

17. Nothing in these Terms shall exclude Greene King's liability for personal injury or death caused by its negligence.

18. You agree to be liable for and to indemnify Greene King (and its officers, employees, directors, shareholders, representatives, successors and assigns) and hold it harmless against all third party claims, demands and actions and in relation to all liabilities, losses, costs, charges, damages and expenses (including legal fees) incurred in relation to such claims, demands and actions, to the extent that such liability arises from breach of these Terms by you.

19. Greene King reserves the right to amend these Terms at any time or withdraw the Gift Card on reasonable notice, such changes will be posted here. If you have registered your Gift Card, then we will notify you of any change, deletion or addition by email. The amended Terms will apply to your use of the Gift Card.

20. By purchasing your Gift Card you have provided your personal information (name, address, email address, telephone number) to Greene King Brewing and Retailing Limited who is the Data Controlled. Your personal information will be processed by Greene King in performing the contract you have entered into with it by purchasing and using your Gift Card.

21. Any personal information collected may be shared with other companies in the Greene King group and will be used for administrative or operational reasons connected with your Gift Card, including to communicate with you. Greene King will not pass your personal information outside of the EEA or to external organisations, except to third party suppliers and services providers who use your personal information in order to provide services to us or on our behalf, for example, software providers of the Gift Card platform and marketing mailings. Please see Greene King's Privacy Notice here.

22. Your personal data will be retained for 6 years from when the last purchase or refund was made from or to your Gift Card.

23. You have the right to object to the processing of personal information and to have inaccurate personal data rectified, blocked, erased or destroyed. If you have a concern about the way Greene King is collecting or using your personal data, please raise your concern with our Guest Relations team at guestrelations@greeneking.co.uk or the Data Protection Officer at dataprotection@greeneking.co.uk. Alternatively, you can contact the Information Commissioner's Office at https://ico.org.uk/concerns/.

24. Greene King may download cookies to your computer when you log onto its websites. For more information about Greene King's commitment to your privacy and details of how Greene King uses cookies please refer to Greene King's Privacy Notice and Cookie Notice at https://www.greatbritishpubcard.co.uk/privacy and https://www.greatbritishpubcard.co.uk/cookie-policy.

25. If Greene King fails to exercise its rights immediately, this will not by itself be taken as a waiver of those rights and Greene King may still exercise those rights in the future.

26. If any of these Terms is found to be illegal, invalid or unenforceable under applicable law, the offending provision will be severed and remaining terms and conditions will be unaffected (to the fullest extent legally permitted).

27. You agree that Greene King may transfer its rights and obligations under these Terms to another person. You may not transfer your rights or obligations under these Terms to anybody else without first obtaining the written consent of Greene King.

28. A person who is not a party to these Terms and Conditions shall have no right under the Contract (Rights of Third Parties) Act 1999 to enforce any term of these Terms and Conditions but this shall not affect any right or remedy of a third party which exists or is available apart from that Act.

29. These terms are governed by English law and the exclusive jurisdiction of the English courts.

30. These Terms (together with the documents referred to in them) represents the entire agreement between you and Greene King in relation to your use of the Gift Card and supersedes any previous agreement, whether written or oral, in relation to the Gift Card. If any part of any provision of these Terms shall be invalid or unenforceable, then the remainder of such provision and all other provisions of the Terms shall remain valid and enforceable.

31. If you have any general enquiries, queries regarding your Gift Card or if you dispute any transaction that has occurred on your Gift Card, please submit a contact us form or call 01709 242099 (9am – 5pm, Monday-Friday).

1. You have the right to cancel any unused Gift Card purchased online within 14 days without giving any reason. The cancellation period will expire after 14 days from the day on which you acquire physical possession of Gift Card. To exercise the right to cancel, you must inform us at The Great British Pub Card, Action Court, Coleman Street, Parkgate, Rotherham, South Yorkshire, S626EL of your decision to cancel the cards by a clear statement. You may use the attached model cancellation form (available here), but this is not obligatory.

2. If you cancel any unused Gift Card, we will reimburse to you all payments received from you. We will make the reimbursement without undue delay, and not later than 14 days after the day we receive back from you any unused Gift Card supplied, or (if earlier) 14 days after you provide evidence that you have returned the unused Gift Card, or if there was no Gift Card supplied, 14 days after the day on which we are informed about your decision to cancel this contract.

3. We will make the reimbursement using the same means of payment as you used for the initial transaction, unless you have expressly agreed otherwise; in any event, you will not incur any fees as a result of the reimbursement. You shall send back any unused Gift Card with the original packaging intact to the address below or hand them over to us without undue delay and in any event not later than 14 days from the day on which you communicate your cancellation of the Gift Card to us. The deadline is met if you send back the Gift Card before the period of 14 days has expired.

The Great British Pub Card

Action Court,

Coleman Street,

Parkgate,

Rotherham,

South Yorkshire,

S626EL

Please note all returned Gift Cards must be sent back using recorded delivery and adequately packed to avoid any possible damage in transport. We cannot accept responsibility for Gift Cards damaged during their return, or for postal or other costs incurred when returning Gift Cards.

Please also note that partly used Gift Cards are not cancellable.

Our Gift Card partner has the answers to most of the common questions relating to buying, using and solving problems with your Gift Card and eGifts. Visit their site: greatbritishpubcard.co.uk/faqs